Hawthorn Nurseries & Landscaping, Ltd. was established in 1997 in Clohanmore, Cree, County Clare. Our company has three divisions: Landscape Construction and Maintenance, Environmental Services, and Nurseries.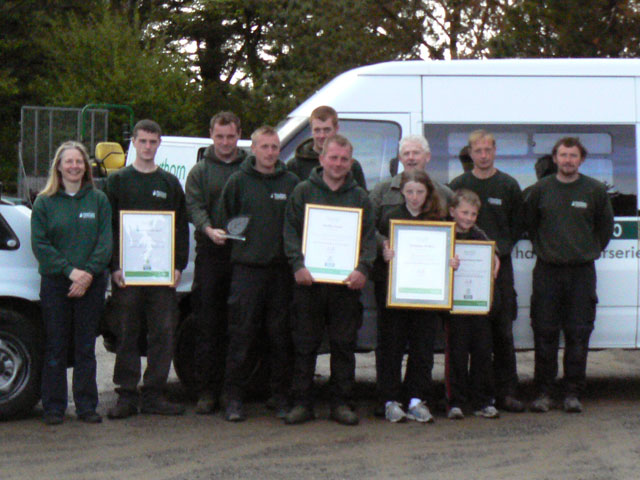 Hawthorn Facts
Hawthorn has worked for many of the Mid West Region's leading businesses, including the Doonbeg Golf Club, Mowlam Health Care, West Coast Holiday Homes and for hundreds of homeowners and holiday cottage owners.
We install and design commercial and domestic landscape works nationwide.
We maintain the grounds of both the Institute of Technology in Tralee and Mary Immaculate, Limerick. We also service and maintain the common areas of many villages, towns and housing estates.
Our employees are highly trained and experienced in the control of invasive species eg Japanese Knotweed and Rhododendron
Clare County Council selected Hawthorn to develop several parks under the Urban & Village Renewal Scheme, including Allender's Field, Kilkee, Spanish Point Beach, and the Scariff Riverside Walk.
Bord Bia has for six consecutive years awarded Hawthorn the Landscape Quality Award, which recognizes our company's high standards of professionalism and service. We are C2 registered and fully insured. We are fully compliant with all Health & Safety requirements.
Our employees are highly trained and participate in an ongoing training and development programme.  Our high staff retention rate ensures experienced service and continuity of services.
Hawthorn offer work experience to horticultural college students and to participants in VEC horticultural courses.
We feel a responsibility to give back to the communities that support us. Some of the recent recipients of donations from Hawthorn have included: Concern Worldwide, Clare Haven House, OaC (Oidreacht an Chlair), West Clare Cancer Fund, the Willie Keane Festival, Kilmurry Ibrikane Ladies Football Club, Institute of  Technology Tralee Charities Committee, Friends of Regina House and West Clare Tidy Towns groups.